CMIC awarded RMB 263 million equipment order for wind turbine installation vessel, contributing the achievement of China Merchants Group's new business model under dual carbon target
On December 29, 2021, CMIC TSC, a wholly owned subsidiary of CMIC (0206.HK), and CMHI Jiangsu, a subsidiary of China Merchants Industry Holding (CMIH), signed a contract for the supply of core equipment for the new generation of 1600-ton self-elevating wind power installation platform CM-WTI1600-X ("Project Platform"). CMIC TSC will supply leg encircling crane (1600 ton), deck crane (350 ton), jacking system and full vessel electric control system, for a total amount of RMB263 million (USD41.26 million).
The signing ceremony was presented by Mei Xianzhi, CMIH-General Manager Assistant, Wang Linzhi, CMIH-General Manager of Procurement Department, Huo Tao, CMIH-General Manager of Operation Management Department, Mei Zhonghua, CMHI Jiangsu-General Manager, Chen Xudong, CMHI Jiangsu-Chief Engineer, Jiang Binghua, CMIC-Co-Chairman, Wang Yong, CMIC-President and Chen Yunqiang, CMIC TSC-President. Lou Dongyang, CFO of CMIH and Chairman of CMIC also presented the event virtually. Mr. Mei Xianzhi and Mr. Jiang Binghua delivered speeches on behalf of both parties.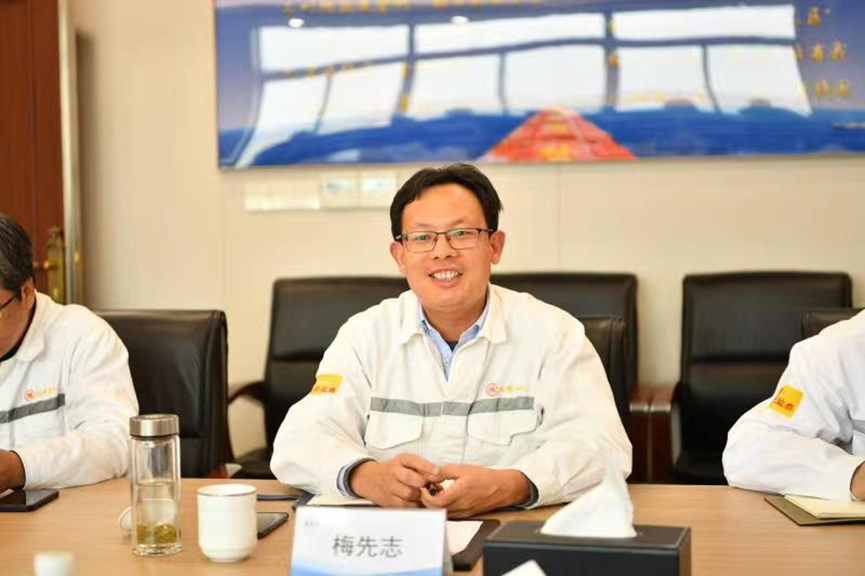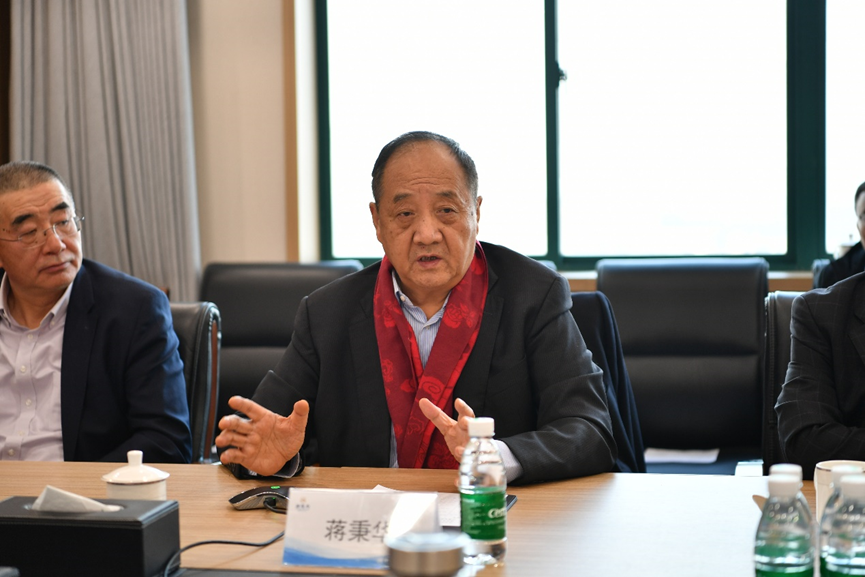 Dedicated to high-end equipment manufacturing for offshore oil and gas projects, CMIC has solved several crucial technology problems in offshore oil and gas and renewable energy industry, and has gained rich experience in high-end equipment design and manufacturing, operation and maintenance services and asset management. It also has a complete management system, including production design, manufacturing, quality control, supply chain management and a worldwide service and sales network. During the booming development of China's offshore wind power market in the past two years, the company has provided several equipment and solutions for wind turbine installation/operations and maintenance platforms. Having achieved breakthroughs in specifications of core equipment, CMIC will provide cranes, jacking systems and electrical control system as a package for the next generation of large-scale offshore wind turbine installation vessel through this contract. The company also aims at extending its strength and experience in high-end drilling equipment to equipment for the next generation of large-scale offshore wind turbine installation vessels, in order to provide packaged solutions for high-end equipment in renewables.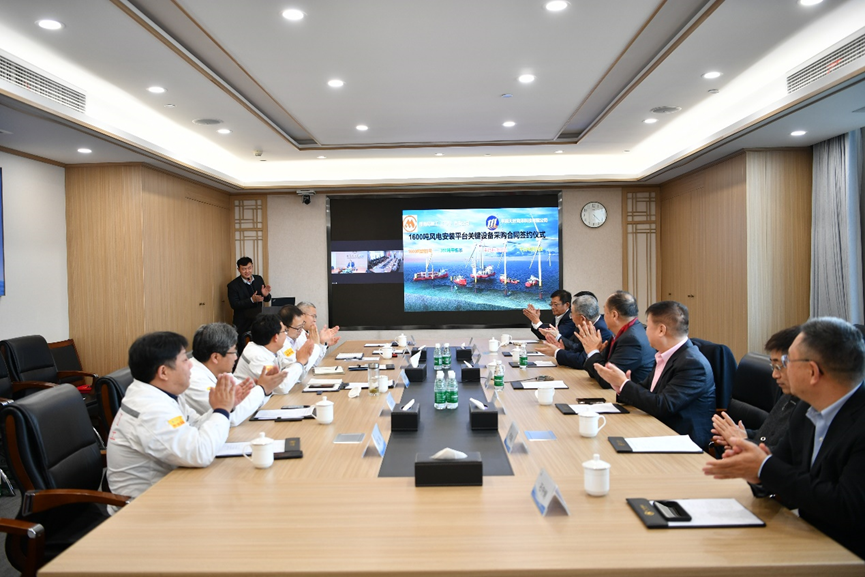 The Project Platform adopts a 1600-ton heavy-duty leg encircling crane and jacking system that are self-designed by CMIC. The crane is a 360-degree full rotation, equipped with two sets of 1200-ton main hook, a set of 800-ton secondary hook. The main hook has an operating capacity of 1600 tons at 35 meters, 1200 tons at 45 meters and the maximum lifting height of the main hook on the water surface is up to 195 meters, 210 meters for secondary hook. The jacking system is designed for wind turbine installation platform with a designed fatigue life of 3000 hours (≥2500 times), hull lifting speed at 0.8m/min, leg lifting speed at 1.0m/min. This project is an important example of CMIH's plan to strengthen the manufacturing capability of heavy industry equipment, enhancing CMIH's competitiveness to receive subsequent orders and the ability to supply high-end offshore products to the market. At the same time, this project is also a typical case for China Merchants Leasing and partners to build an ecosystem.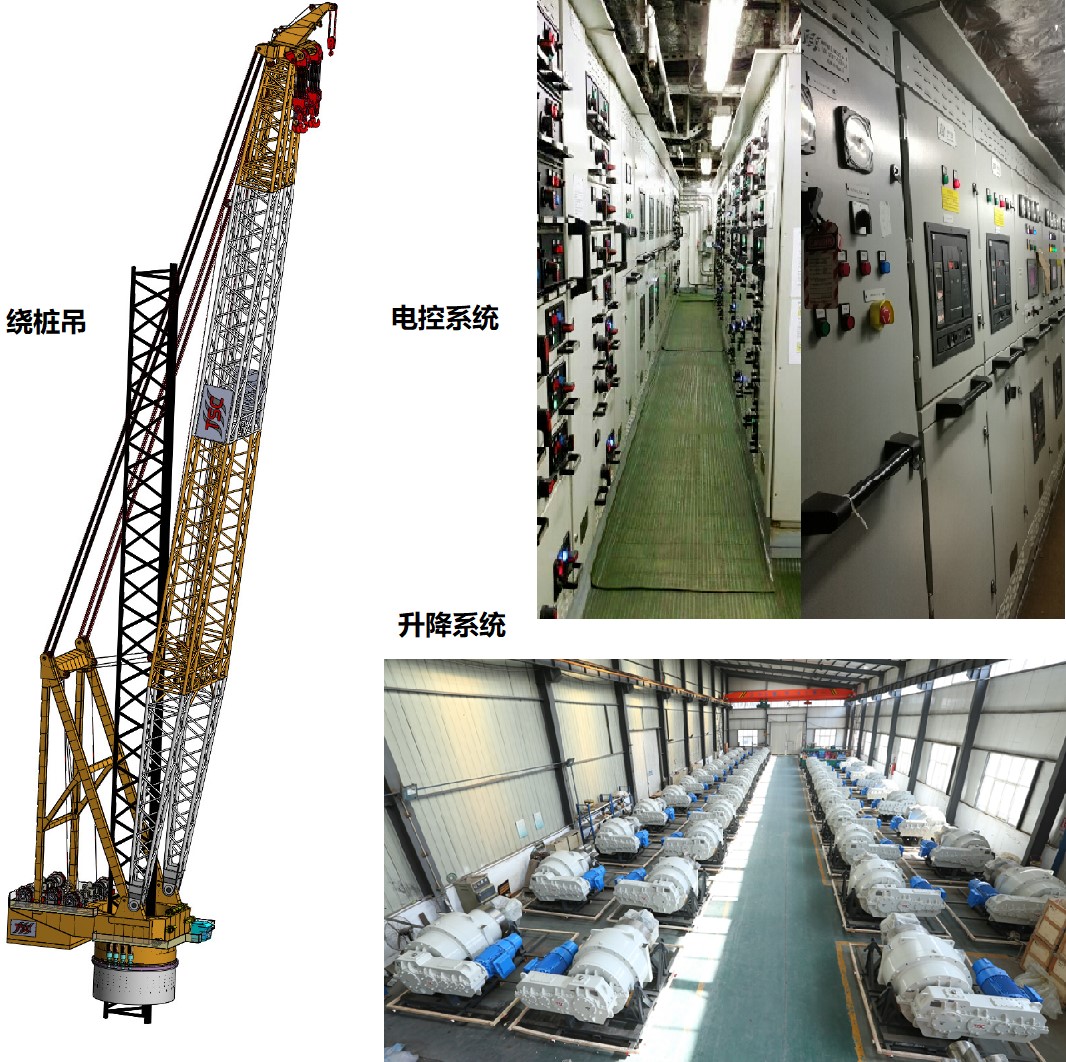 The project platform is independently designed by CMIH and will also be provided as a turnkey construction project. The supervision and construction and subsequent operation and management are carried out by Shanghai Mingwah Shipping, a subsidiary of China Merchants Energy Shipping. China Merchants Financial Leasing will provide project financing and will be the owner of the vessel. This project consolidates the advantages within China Merchants Group and embodies the "China Merchants Solution" with the characteristics of "combining industry and finance", which creates a brand-new business model of "building the internal circulation and building China Merchants' own brand". Under the innovative mode of "industry + finance", this wind turbine installation vessel will form a strong market competitiveness, promoting the commercialization of offshore wind power equipment at low cost, and contributing to the "30-60" national strategy.
The Project Platform, CM-WTI1600-X, is a leading product of CMHI Jiangsu, which is in line with the global mainstream design, combined with the characteristics of wind power installation operation in Chinese waters, and has a forward-looking design for market demand in next 10 years. With leg length at 130m and maximum working water depth at 70m, the vessel is able to finish the installation of large-scale turbines (15-20MW) and work for 150 days in a year. The project platform is 100% independently designed by CMIH, which fills the gap in China and will change the existing situation that most wind turbine installation vessels in China are using foreign designs, and is a major innovative product of China Merchants Group's dual carbon target.
With technology and manufacturing advantages on heavy-lift cranes, jacking system and EC systems as well as the pursuit of efficiency, quality, and excellence, CMIC will continue achieving success and providing market competitive products of high quality, specifications and localization.